Learn Japanese through manga and anime for foreigners!
This site uses an affiliate program to promote products.

For all of you foreigners who feel that learning Japanese is difficult, we have some surprising news for you. Your Japanese skills will greatly improve just by enjoying manga and anime!
In this article, with the theme of "Learning Japanese," we will introduce an efficient learning method using "manga" and "anime" that are familiar to foreigners.
We will reveal the secret to taking your Japanese skills to a new level while having fun and learning at the same time. Feel the charm of the Japanese language through the words of the lively characters.
This is the starting point for your new journey in learning Japanese.
Relationship between learning Japanese and anime
Incorporating anime into Japanese learning is very effective. The anime features a wealth of everyday conversations, allowing viewers to learn real-life Japanese.
Anime is also a form of entertainment, allowing learners to learn new vocabulary and expressions while having fun.
Learning method using animation
In order to use anime to help you learn Japanese, there are learning methods such as the following.
◎Utilize subtitles
When watching anime for the first time, it is a good idea to watch it with Japanese subtitles. This allows you to understand parts that are difficult to hear by reading.
You can also visually check the newly learned words and expressions.
◎Repeating
You can deepen your understanding by watching the same episode over and over again.
Also, by listening to the same phrase repeatedly, your ears will naturally get used to it and your listening ability will improve.
◎shadowing
You can learn pronunciation and intonation by imitating the characters' lines.
How to choose anime
The anime that is suitable for you depends on your Japanese level.
For beginners, we recommend anime for children. This is because these anime use simple vocabulary and grammar, and the speaking speed is slower.
On the other hand, intermediate and higher level learners may want to try anime with more complex plots and specialized vocabulary.


Recommended anime for learning Japanese
Below, we will introduce recommended anime for learning Japanese.
These anime not only help you learn Japanese, but also deepen your understanding of Japanese culture and society.
Anime where you can learn simple everyday conversations
"Chibi Maruko-chan"
Chibi Maruko-chandepicts the daily life of Japanese elementary school students.
It is especially recommended for beginners as it contains many simple everyday conversations.
"Sazae"
Sazaeis Japan's longest-running anime and depicts Japanese family life.
You can learn about Japanese culture and customs.
"Crayon Shin-chan"
crayon shinchandepicts the daily life of kindergartener Shin-chan and his family.
You can learn infant words and colloquial expressions.
Anime with lots of fantasy elements
"Demon slayer"
Demon slayeris the story of a protagonist who fights demons to turn his sister back into a human.
There are many action scenes, and you can feel the excitement and tension.
"Attack on Titan"
Attack on Titanis an anime depicting a world where humanity is threatened by giants.
Recommended for intermediate and above readers as it features a complex plot and specialized vocabulary.
"Full Metal Alchemist"
Full Metal Alchemistis the story of two brothers fighting to regain what they lost.
The worldview that combines science and magic is attractive.
Anime with strong drama elements
"Tokyo Ghoul"
tokyo ghouldepicts a world where "ghouls" exist who eat humans.
A psychological drama depicting the conflict between humans and ghouls unfolds.
"death note"
death noteis a story about a high school student who obtains the Grim Reaper's notebook and tries to create his own ideal world.
This is a work that makes you think about ethical issues.
"My Hero Academia"
my hero academiais an anime depicting a world where people with supernatural powers exist.
The story depicts the main character, a young boy, who aspires to become a hero.
Advantages of using manga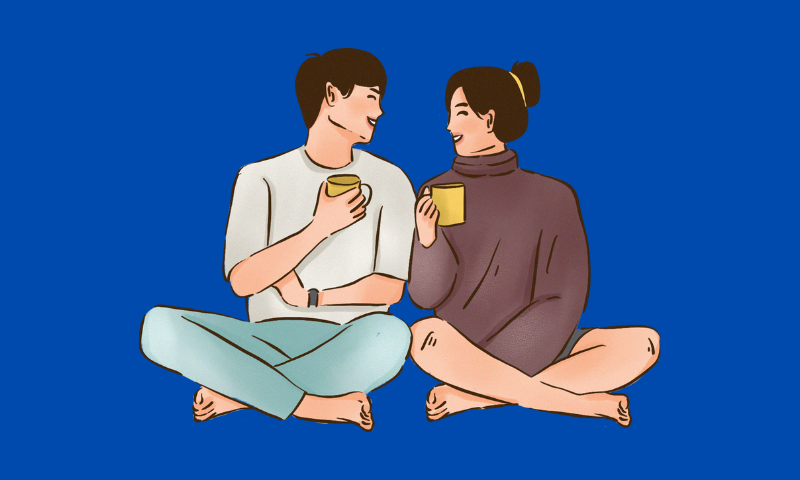 One effective way to learn Japanese is to use manga.
Japanese manga are popular all over the world, and many Japanese language learners want to learn Japanese for anime and manga.
1. Vocabulary acquisition
Manga contains a wide range of vocabulary, from everyday conversation to specialized terms.
Therefore, by reading manga, you can naturally learn new words and expressions.
2. Cultural understanding
Manga reflects Japanese culture and society, so reading it allows you to understand Japanese life and ways of thinking.
You can also learn more about a particular genre by reading manga of that genre.
3. Improving motivation for language learning
Manga is highly entertaining and allows you to learn while having fun.
Therefore, it helps you stay motivated to study.


Manga recommended for Japanese language learners
Below are some manga recommended for learning Japanese.
"Doraemon"
As a recommended manga for beginners,Doraemon"there is.
The story is centered around everyday conversation and uses simple language, making it easy to understand even for Japanese learners who are reading manga for the first time.
"Naruto"
The theme is action and adventure.Naruto" is recommended for intermediate learners who have become accustomed to Japanese.
The story is interesting and your vocabulary will naturally increase as you read on.
"one piece"
「one piece" is also a popular manga with an action and adventure theme.
You can learn various expressions from the characters' unique conversations.
How to use manga
There are several ways to use manga for learning Japanese.
1. Think of your own lines
This is a method where you come up with your own lines and write them in the speech bubbles of the manga.
This will help you develop your ability to express yourself in your own words.
2. Write a scene description
Another option is to write a description of a particular scene.
This will help you develop your ability to convert visual information into words.
3. Think about the characters' feelings
Another effective method is to think about the characters' feelings and express them through words.
This will help you understand the characters' emotions and develop your ability to express them.


Manga teaching materials available online
There are several manga materials on the Internet that are useful for learning Japanese.
mangaloo
``Mangaloo'' is a site where you can freely use manga frames by registering.
It is mainly intended for use on SNS, but there is no problem in showing it.
say hello to blackjack
"Say Hello to Black Jack" is a copyright-free manga.
The story has a medical theme, and a version without dialogue is also available.


Extra edition: [Completely free] Japanese language learning materials for foreigners
For foreigners learning Japanese, finding effective learning materials is an important issue. Fortunately, there are many free Japanese learning materials and websites available on the Internet.
In addition to anime and manga, we will thoroughly explain free Japanese learning materials and sites that we recommend to foreigners. These materials and sites cater to a wide range of levels, from beginner to advanced, and can help you improve a variety of skills, including grammar, vocabulary, conversation, reading, and listening.
1.Minna no Nihongo
Everyone's Japaneseis widely known as a teaching material for beginners.
This teaching material is part of a comprehensive Japanese study series that covers a wide range of skills, including grammar, vocabulary, listening, and reading comprehension. The teaching materials also come with explanations and audio data for teachers, making them suitable not only for self-study but also for use in the classroom.
Minna no Nihongo is also useful for preparing for the Japanese Language Proficiency Test (JLPT), so it is recommended for those who want to learn Japanese seriously.
◎Educational materials by level
Minna no Nihongo has teaching materials divided by level, and corresponds to levels from beginner to advanced.
With the beginner's materials, you can learn basic grammar, vocabulary, and basic conversational expressions. Intermediate materials allow you to work on more complex grammar and expressions, reading long passages, etc. In the advanced study materials, you can challenge yourself with more advanced grammar, expressions, reading papers, etc.
In this way, you can learn Minna no Nihongo according to your own level, making it possible to study efficiently.
◎Online resources
The official Minna no Nihongo website has a variety of online resources.
For example, grammar and vocabulary explanations, practice questions, audio data, etc. are provided free of charge. In addition, we have community activities and answer questions on our website where you can connect with other learners and receive support.
These online resources have the advantage of allowing you to continue learning anytime and anywhere, whether at home or on the go.
2. Japanese Language Teaching Proficiency Test Official Question Collection
Japanese Language Teaching Proficiency Test (JLPT)is an exam for non-native Japanese speakers to certify their ability to teach Japanese.
The JLPT official question collection provides questions that match the exam format and question content. These problem sets will help you comprehensively train your grammar, vocabulary, reading comprehension, listening, and other skills.
◎Question collection by level
The official JLPT question set is divided into five levels from N1 to N5.
N5 is the beginner level and focuses on basic grammar and vocabulary, as well as simple reading and listening. On the other hand, N1 is an advanced level and requires students to challenge themselves with advanced grammar and vocabulary, reading long passages, and high-speed listening.
The question sets for each level are tailored to the format and content of the exam, making them ideal for preparing for the actual exam.
◎Online mock exam
The official JLPT website also provides online mock tests. These mock exams have the same format and question content as the actual exam, so you can experience the atmosphere and level of the exam.
Mock test results and explanations are also provided, so you can understand your weaknesses and areas for improvement. Online mock exams are a great tool for self-assessment and practice before the exam.
3.Duolingo
Duolingois a popular language learning app around the world.
With this app, you can enjoy learning Japanese in a game-like way. Duolingo covers a variety of skills, including vocabulary and grammar acquisition, listening and reading comprehension training, and more.
It also has in-app feedback and progress management functions, allowing you to check your learning progress.
◎Game-like learning
What's unique about Duolingo is that you can learn as if it were a game.
In the app, each time you answer correctly, you gain points and level, and if you fail, you lose lives.
There is also a competition and ranking function with friends and other users, so you can increase your motivation. These game elements make learning fun and easy to continue.
◎Broad range of skills covered
Duolingo covers a variety of skills, not just vocabulary and grammar, but listening and reading comprehension.
Within the app, you can also learn expressions that are appropriate for real-life situations, such as everyday conversation, travel, and work.
Furthermore, skill levels are available from beginner to advanced, so you can learn according to your level. Duolingo is a useful learning tool for learners of all levels, from beginner to advanced.
4. YouTube channel
YouTubeThere are many channels that are useful for learning Japanese. These channels explain a variety of topics, from the basics to advanced Japanese.
Examples include grammar explanations, conversation practice, and listening training. Additionally, on some channels you can also learn about Japanese culture and life.
◎Popular Japanese learning channel
One of the popular Japanese language learning channels on YouTube is "Nihongo no Mori."
This channel explains a wide range of content, from basic grammar and vocabulary to practical expressions and phrases. The videos also include real-life speaking and listening exercises to help you improve your practical skills.
There are many other Japanese language learning channels such as "Beginner's Japanese" and "Japanese Language Learning," so it is important to find the channel that suits you.
summary
Enjoy studying Japanese through anime and manga.
Anime, which combines visual and auditory elements to tell a story, makes it easier to understand new vocabulary and expressions. Anime is a form of entertainment that allows learners to learn new vocabulary and expressions while having fun.
Manga is also an effective teaching material for learning Japanese. The benefits are many, from learning vocabulary to understanding culture to increasing motivation to learn.
Find your favorite anime or manga, choose one that suits your level, from beginner to intermediate, and have fun learning Japanese. Free learning materials and websites are valuable resources for foreigners learning Japanese. Please use these materials and sites to start learning Japanese effectively.
---
We at "Goandup" will continue our activities to convey the charms of Japan to the world.
If you found this article helpful or enjoyed it, please support us by supporting our operations.
We would appreciate it if you could donate any amount using the PayPal link below.
▶️ paypal.me/goandup
---