An easy-to-understand explanation of the basics for foreigners to teach English in Japan!
This site uses an affiliate program to promote products.


When foreigners look for a job in Japan, there are many possibilities if their Japanese is at a business level, but even if they are not, there are jobs that teach their native language. In particular, it is said that Japanese people are not good at English, so there is a high demand for English teachers.
This is because it is said that teaching a foreign language in the language of the country is the shortest way to improve. If a teacher is good at Japanese, students will feel at ease asking questions in Japanese. Therefore, not being able to speak Japanese is an advantage.
Now, I will explain the basics of becoming an English teacher in an easy-to-understand manner.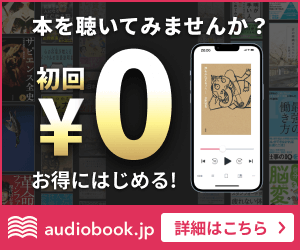 How foreigners can become English teachers in Japan
There are various ways for foreigners to work as English teachers in Japan. Here, we will introduce you to where and in what position you can work.
school teacher
If you want to work as an official teacher in a Japanese school with the same status as a Japanese person, you will need a Japanese teaching license.
However, when foreigners work as teachers, they are mostly full-time teachers of foreign languages, and often work as part-time ALTs.
ALT (Assistant Language Teacher)
ALT is a foreign language teaching assistant, and the job is to teach foreign languages ​​in elementary, junior high, and high schools as an assistant to qualified Japanese teachers.
No special qualifications are required, but an academic background equivalent to a university degree is required. Requirements may vary depending on the place of employment, so please check.
English conversation school teacher
There are various English conversation schools in Japan. Unlike compulsory education schools, this is a job where you teach English to students who come to learn by paying money by the hour.
Generally, I offer one-on-one lessons or small group lessons of 4 to 8 people, and the lessons last 45 to 60 minutes.
Regulations regarding foreign language teaching licenses, teaching experience, etc. in your home country vary depending on the English conversation school, so please check with them.
Nowadays, online lessons are very popular, and you can take English conversation lessons anytime and anywhere with a computer or smartphone, so there is an option to become an online teacher.                      
Preparations necessary to start teaching English in Japan
In order to work as an English teacher in Japan, you need to prepare in many ways in addition to being a foreigner.
Schools and companies are looking for people who can provide high-quality education and are reliable, so being able to prove the following items is a shortcut to finding employment.
English-speaking nationalities recognized by schools and companies
university bachelor's degree
TEFL (English Teaching Qualification) Certification
have no criminal history
Medical examination, negative drug test results
How to find a job as an English teacher
As you all know, the internet is now the most informative way to search for jobs. Of course, you can also register your resume and apply online.
For example, if you search for ``native English teacher (lecturer),'' you will find various job search sites and English conversation schools. If you are looking for a job on a job site, you can search by location, train line, salary, and other criteria, so start by searching.
If you have a good idea of ​​a school or English conversation school in your area where you would like to work, you may want to check the website directly and make inquiries.
Also, if you have an acquaintance who is already working as an English teacher in the foreign community, getting an introduction from that person is a good method as it has a relatively high acceptance rate. Always let people know that you are looking for a job.
5 Recommended English Teacher Jobs
We have introduced various types of English teachers, but here we will introduce popular English conversation schools that are constantly hiring.
shane english conversation
A large English conversation school with 188 schools nationwide and 166 schools in the metropolitan area. We also provide training to corporations and support for overseas study.
Reference: Shane English conversation recruitment information https://www.tefljobsinjapan.com/
English conversation aeon
A large English conversation school with 250 schools nationwide. He is contributing to improving English conversation skills throughout Japan through a variety of programs, including providing guidance to elementary school teachers and Eiken courses at high schools. The aim is to improve the work-life balance of teachers and staff.
Reference: English conversation Aeon foreign recruitment page https://www.aeonet.com/
ECC Foreign Language School
A foreign language school founded in 1962. You can learn a wide range of languages ​​including English, Chinese, Korean, French, Italian, German, and Spanish. The school also focuses on online lessons.
Reference: ECC Foreign Language School Foreign Recruitment Page https://eccteachinjapan.com/
GABA one-on-one English conversation
We are an English conversation school that specializes in one-on-one instruction. Of course, our fees are higher than schools that focus on group lessons, but we pride ourselves on providing high-quality education. Suitable for those who want to learn in private lessons.
Reference: GABA one-on-one English conversation foreign job recruitment page https://www.gabateachinginjapan.com/
one coin english
An English conversation school with the concept that you can learn for 60 minutes for just 500 yen. Although it is a small school with nine schools in Tokyo and one in Yokohama in the Tokyo metropolitan area, it operates a wide range of activities such as share houses and Japanese language classes.
Reference: One Coin English official website https://onecoinenglish.com/hireme/

summary
What did you think?
It is very valuable for Japan for foreigners to utilize their skills and work in Japan. Please try to find a job that is easy to work and rewarding that suits you.
I'm sure your life in Japan will become more enjoyable and meaningful.
---
We at "Goandup" will continue our activities to convey the charms of Japan to the world.
If you found this article helpful or enjoyed it, please support us by supporting our operations.
We would appreciate it if you could donate any amount using the PayPal link below.
▶️ paypal.me/goandup
---