Japanese share house experience! 3 recommended share houses & selection guide for foreigners
This site uses an affiliate program to promote products.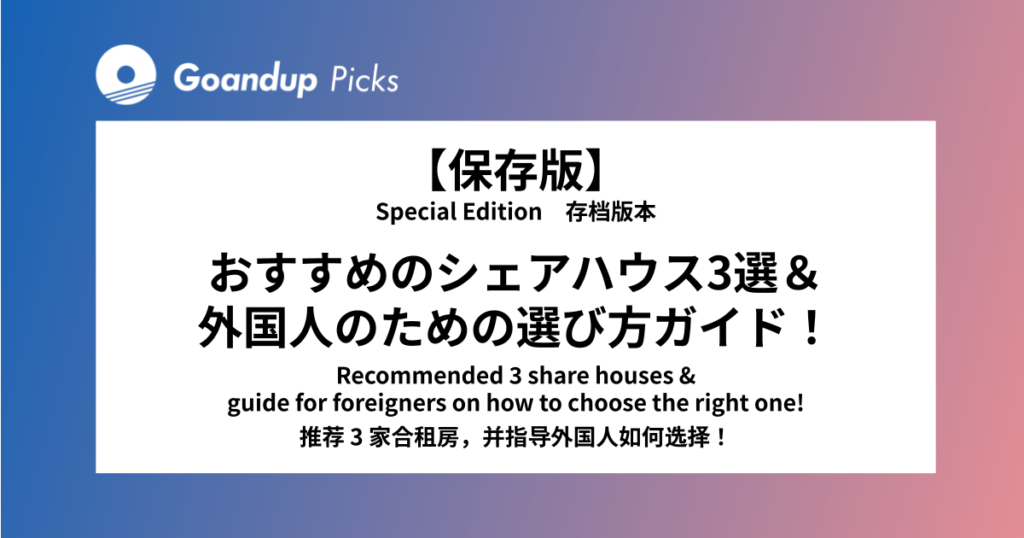 For foreigners staying in Japan, are you considering a share house? Shared housing in Japan is a great opportunity to get more involved with the local culture and community while keeping housing costs down.
In this article, we will introduce three particularly recommended share houses. Furthermore, we will also explain the points to consider when choosing a share house in Japan as a foreigner.


★ Click here for popular articles on Goandup Picks▼
Why are share houses popular with foreigners?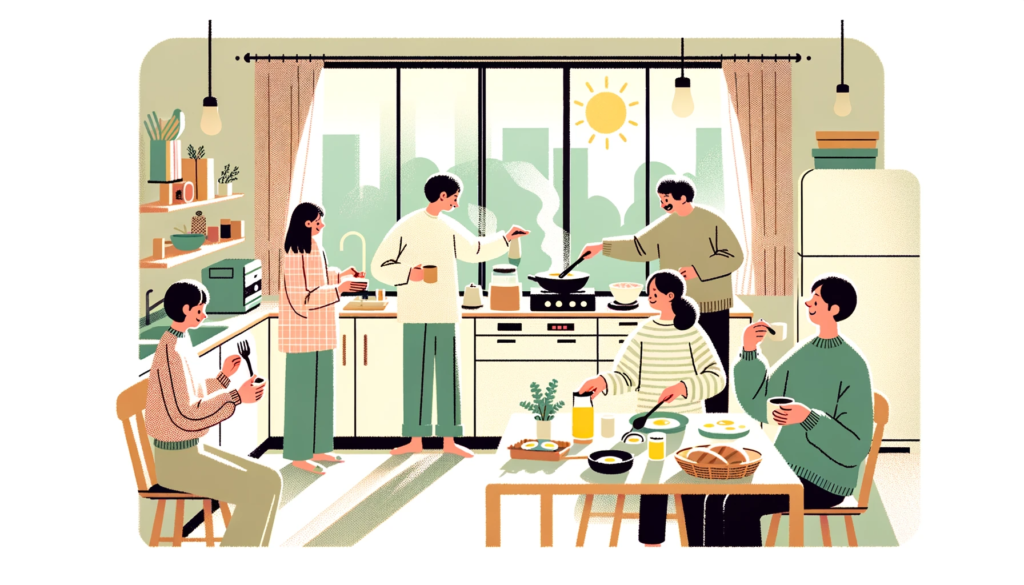 More and more foreigners are choosing to live in a shared house when they start living in Japan. There are some big reasons behind it.
Cost performance
Rent tends to be expensive in Japan's urban areas, especially in urban centers such as Tokyo and Osaka. Shared housing is a very attractive economical choice because it allows you to live comfortably while reducing the high rent and initial costs. This is a big advantage, especially for students and people on working holidays.
community
A shared house not only functions as a residence, but also as a place for cross-cultural exchange. You can learn about Japan's local culture and lifestyle through hands-on experience, and you can also make new friends and acquaintances by interacting with other members who live under the same roof. This sense of community is an important point for foreigners to feel a richer life in Japan.
Facility
Many share houses are equipped with modern and functional facilities. The shared living room and kitchen are equipped with the latest home appliances and amenities, as well as laundry facilities. This environment provides an easy environment to start living in Japan, especially for foreigners coming to Japan for the first time.
3 recommended share houses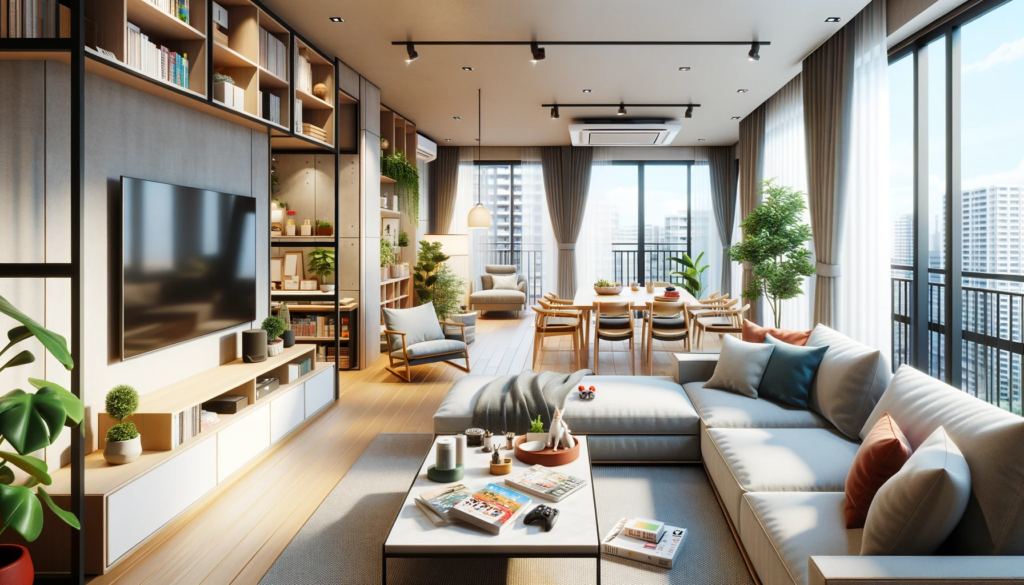 There are various share houses all over Japan, each offering its own unique charm and services. Among them, we at Goandup Picks have carefully selected and will introduce three share houses that are especially recommended for foreigners.
These share houses have received high praise from three perspectives: location, facilities, and community, and will make your life in Japan even more special.
1. Cross House
If you want to start a new life in Tokyo,cross house" is recommended.
Rent starts at an astonishing 30,000 yen, and you can choose a shared house with furniture and home appliances. Moreover, the initial cost is only 30,000 yen! Furthermore, there are some properties with no initial cost as part of the campaign.
🔍 Features of Cross House
Deposit, key money, and brokerage fees are all 0 yen!
Japan's largest! Over 500 properties and over 6,500 rooms in popular areas of Tokyo.
Short-term contracts starting from 1 month are also possible.
A guarantor is not required, and you can apply for occupancy online.
Multilingual support available! We can provide support in Japanese, English, Korean, Chinese, Vietnamese, Myanmar, Nepal, and Sri Lanka.
In particular, initial costs and rent are cheaper than regular rentals. Also, for those living in rural areas or overseas, you can apply online without having to visit a branch, and the service does not require a guarantor, which is also attractive.
Start living in a comfortable share house with furniture and appliances in a prime location in Tokyo!
Please see here for more details▼
Official website:
Cross House | Tokyo, shared apartment with rent starting from 30,000 yen

2. SHARE PLACE
If you want to live a high-quality life that combines the advantages of living alone in a studio and a shared house,share place" is perfect.
The stylish common areas, workspaces perfect for working from home, and private rooms with spacious furniture and appliances are attractive.
🔍 Features of Share Place
A common area where you can spend a comfortable time in a cafe-like space.
Dedicated workspace for working from home.
A private room with an electronic lock for each person, approximately 10 to 15 square meters in size.
No guarantor required! A reliable screening system that requires the use of a guarantee company.
It is especially recommended for people who are thinking about living alone for the first time, people from rural areas who are considering moving to Tokyo, and people who are looking for a comfortable work space when working from home. In addition, the stylish furniture and spacious kitchen, which cannot be achieved if you live alone, are popular with residents.
You can simulate the initial cost you are concerned about on the official website. Also, be sure to check out the monthly free rent and other campaign information!
Please see here for more details▼
Official website:
[Share Place] Living alone with welcome home.
3. OAK HOUSE
If you are worried about the initial cost of renting an apartment or the hassle of signing a contract, or if you want to experience a new way of living,oak house" is recommended. In addition to furniture and home appliances, you can also find luxurious equipment and encounters as a place for international exchange.
🔍 Oakhouse features
Initial cost is less than 100,000 yen, key money is 0 yen, and no joint guarantor is required.
Facilities such as a gym, theater room, large public bath, bedrock bath, and soundproof room that you cannot enjoy if you live alone.
A place for meeting friends, lovers, marriage, etc., and a place for interaction such as English conversation lessons within the house.
We have been in business for 20 years and have been trusted to provide a large number of properties nationwide.
We respond to a variety of needs, including those who want to reduce the cost of living, those who want to start living right away, those who want to interact with foreigners, and those who are looking to "meet" new friends or lovers. Not only can you save money on rent and initial costs, but you can also easily reserve properties and simulate initial costs on the official website.
Please see here for more details▼
Official website:
Oakhouse, Japan's largest share house with attractive value for money and encounters, is recruiting tenants.

Points to consider when choosing a share house for foreigners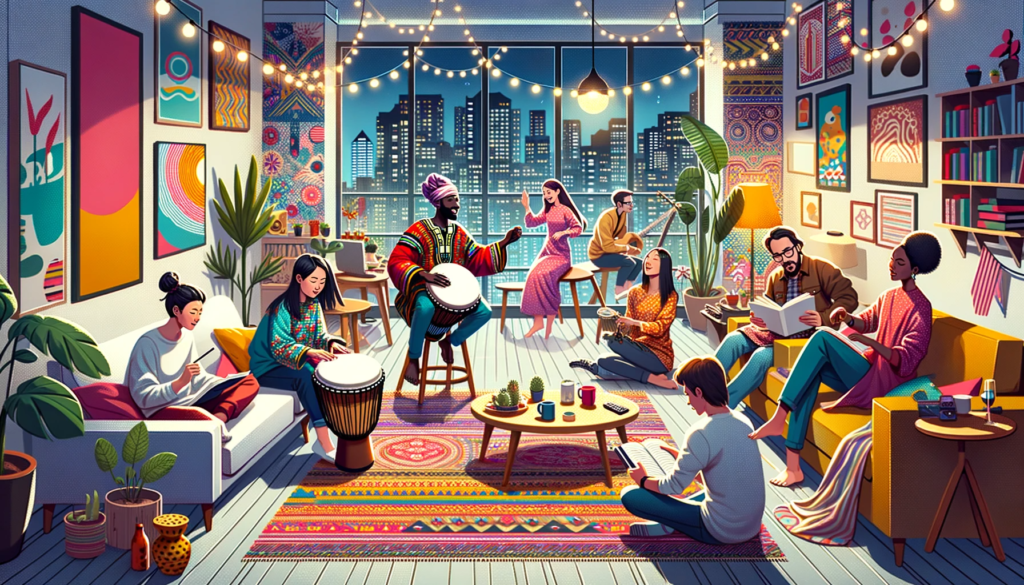 When foreigners start living in Japan for the first time, choosing a share house is a very important step. Below, we will introduce the key points when choosing a share house in Japan.
Location
It is very important to choose a location that is easily accessible to suit your lifestyle such as commuting to work, school, shopping, leisure, etc. It is also a good idea to consider accessibility from nearby stations and major transportation routes.
community atmosphere
The relationships between the residents of a shared house and the atmosphere of the community greatly affect the quality of daily life. If possible, we recommend visiting in advance to interact with the current residents and check out the atmosphere of the common spaces.
Prices and services
It is important to check the total cost, which includes not only the rent but also common area fees, initial costs, and other service fees. Also, be sure to check the service details, such as Wi-Fi and furniture.
Language support
Especially for those who are not confident in their Japanese, it is a good idea to check whether the staff speaks English or other languages. By choosing an environment where communication can occur smoothly, you can prevent problems from occurring.
Contract period and rules
If you are thinking of staying for a short period of time or if you have not yet decided on your future plans, be sure to check the contract details, such as the contract period, renewal procedures, and penalties for early cancellation. It is also a good idea to keep in mind the rules and lifestyle habits of each share house.
summary
Shared houses in Japan are attractive to foreigners and highly valued for economic reasons, community-building opportunities, and state-of-the-art facilities, allowing them to escape high urban rents and offer cross-cultural exchange. This is the perfect choice for deepening your knowledge.
In addition, the ``Cross House,'' ``Share Place,'' and ``Oak House'' that we have carefully selected each have their own unique services and charms, and are attracting particular attention as share houses recommended for foreigners.
When foreigners choose a share house, they need to consider many factors such as location, community atmosphere, prices and services, language support, contract period and rules, but if you make the right choice, you will be able to stay in Japan There is no doubt that your life will become richer and more enjoyable.
We hope that this guide will be of some help to foreigners so that they can live a comfortable life in Japan.
---
We at "Goandup" will continue our activities to convey the charms of Japan to the world.
If you found this article helpful or enjoyed it, please support us by supporting our operations.
We would appreciate it if you could donate any amount using the PayPal link below.
▶️ paypal.me/goandup
---