Necessary preparations when hiring foreign workers
This site uses an affiliate program to promote products.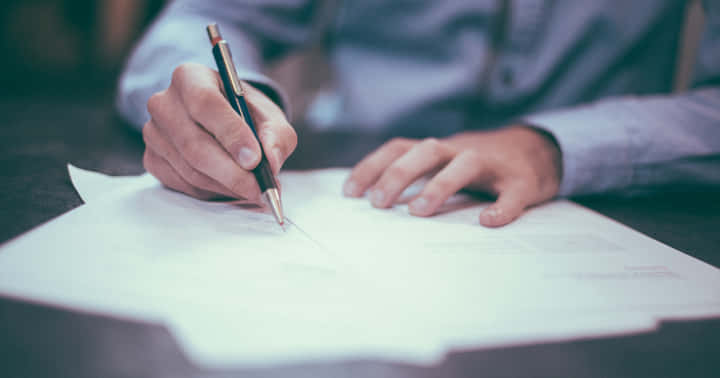 In recent years, acceptance of foreign workers has become popular, but what kind of preparation is required when actually hiring foreign workers? Here we will explain the necessary preparations from recruitment to hiring and joining the company.
Hiring foreigners already residing in Japan
There are differences in the procedures required for recruitment depending on whether you are hiring a foreigner who is already living in Japan or inviting a foreigner who is living overseas. First, let's look at hiring foreigners who are already living in Japan.
Before recruitment: Confirmation of job type and employment type
The basic principle when hiring foreigners is that ``we cannot hire foreigners unless they have the appropriate status of residence (so-called work visa).''
The status of residence that allows you to work will vary depending on the company's industry and job openings, so please check. (Details on residence status are summarized in What qualifications are required for foreigners to work in Japan?
"Engineer/Specialist in Humanities/International Services" visa
The most common status of residence applied for by office workers is "Engineer/Specialist in Humanities/International Services."
System Engineer
Interpretation and translation
Language teachers at English conversation schools, etc.
Office work such as planning and accounting
sales
For employment in these occupations, a residence status of "Engineer/Specialist in Humanities/International Services" is required.
Please note that the "Engineer/Specialist in Humanities/International Services" visa is for specialized work that requires skills and knowledge, so it is not permitted to perform simple tasks. A reasonable reason for hiring a foreigner is also required.
"Specific Skills" visa
In 14 industries (specified industry fields) where labor shortages are especially serious, it has been possible to work with a "specified skill" visa since April 2019. The "Specific Skills" visa was newly established with the aim of resolving labor shortages, and unlike the "Technical/Specialist in Humanities/International Services" visa, it is also possible to entrust work that is considered simple labor.
14 specific industrial fields
Shipbuilding/marine industry
aviation industry
fishing
International student part-time job
If you are hiring a part-time international student instead of a full-time employee, you will need permission to engage in activities other than that permitted under the status of residence previously granted.
Before and after the selection process, check your residence card to see if you have already obtained permission to engage in activities other than that permitted under the status of residence previously granted.
Selection: Confirmation of residence status
Before and after the selection process, check the candidate's " residence card " to confirm that their status of residence is appropriate.
In addition to your name, date of birth, gender, nationality, region, and place of residence, your residence card also includes information such as your status of residence, period of stay, and whether you are able to work. In addition to checking the status of residence, it is also necessary to check whether the period of stay has expired.
Additionally, if your residence status is not appropriate, you will need to undergo procedures to change your residence status before employment. When hiring a foreigner who is already working in Japan on an "Engineer/Specialist in Humanities/International Services" visa, it is also important to check whether the type of job they are hiring for is the same as their job description before changing jobs.
If the job is the same as before changing jobs
When foreign workers change workplaces due to job changes, it is recommended that they obtain a "Certificate of Employment Eligibility" issued by the Immigration Bureau to check whether they can work within their current status of residence. Masu.
Issuance of this certificate itself is not a legally required procedure, but it has the advantage of preventing you from being denied work permission when renewing your residence status.
If the job is different from before changing jobs
If the job you are applying for has different job content than before you changed jobs, you will need permission to change your status of residence. Screening will be conducted for each candidate and company.
Documents to be submitted at the time of screening:
<Candidates>
Identification photo of the foreigner
Copy of residence card
copy of passport
Copy of retirement certificate and withholding tax slip from previous job
A copy of the person's resume
Application for permission to change status of residence
<Company side>
Company information etc.
Copy of company registration certificate
A copy of the most recent year's balance sheet and income statement
Legal record total table such as withholding tax slip for the previous year's employment income
A copy of the company's articles of incorporation
Reason for adoption
employment agreement
Recruitment/employment: Notification of foreign employment status
If you are selected to hire or join the company, you will need to submit a "Notification of Foreign Employment Status." It is mandatory to report the employment (and retirement, etc.) status of foreign employees to the competent employment security office. Also, just like when hiring Japanese people, we will also go through the employment insurance procedures.
In addition, when hiring specific skilled foreigners, there are other requirements for companies.
Outsourcing support for foreigners' daily lives to registered support organizations
Joining and cooperating with councils hosted in each field
is required.
Recruitment of foreigners residing overseas
When recruiting foreigners living overseas, it is necessary to obtain an appropriate status of residence (work visa).
The procedure for applying for a status of residence is as follows.
The company applies for a "Certificate of Eligibility" to the Immigration Bureau
After the certificate is issued, it will be sent to the person in question.
The person submits the certificate to the local Japanese embassy
Arrival in Japan and joining procedures after work visa is issued
The content of the procedures and the documents required for application are not much different from those for hiring foreigners already working in Japan, but the time required for the procedure will be longer as it will be necessary to send a certificate overseas when issuing a new visa. tends to be longer.
summary
When hiring foreigners, there are many procedures required from recruitment to joining the company. If necessary, consult with the competent Immigration Bureau or an administrative scrivener who handles immigration services to ensure that the procedures are completed without delays or mistakes.
---
We at "Goandup" will continue our activities to convey the charms of Japan to the world.
If you found this article helpful or enjoyed it, please support us by supporting our operations.
We would appreciate it if you could donate any amount using the PayPal link below.
▶️ paypal.me/goandup
---