Points for building a team so that foreign workers can fit in with the company
This site uses an affiliate program to promote products.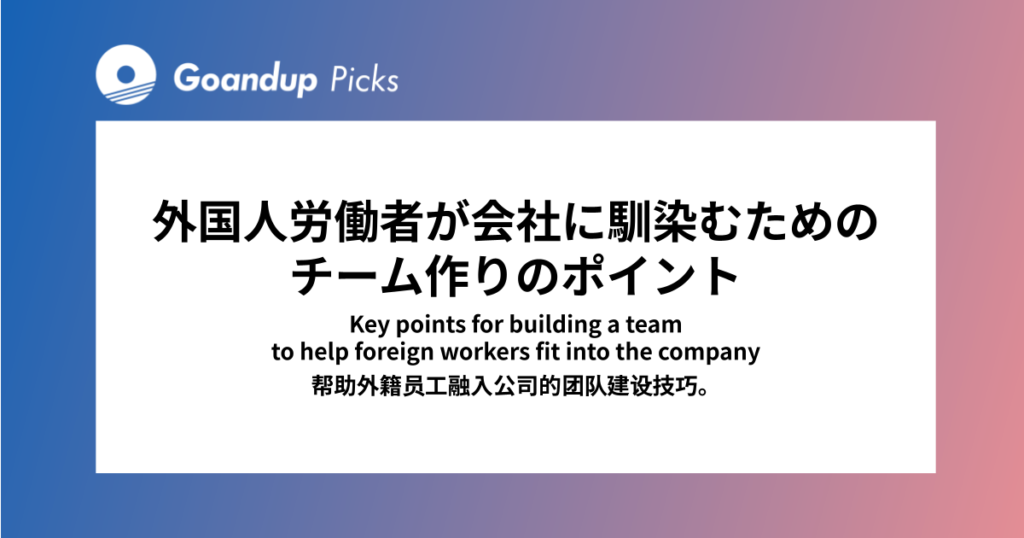 A workplace where employees from diverse cultural backgrounds collaborate is key to increasing creativity and efficiency. When foreign workers share their culture and play an active role as part of a team, the entire company can gain a new perspective.
In this article, we will explain the key points of team building so that team members with different cultural backgrounds can work together as one.
▼Goandup Picks Click here for popular articles
Why is cross-cultural exchange important for companies?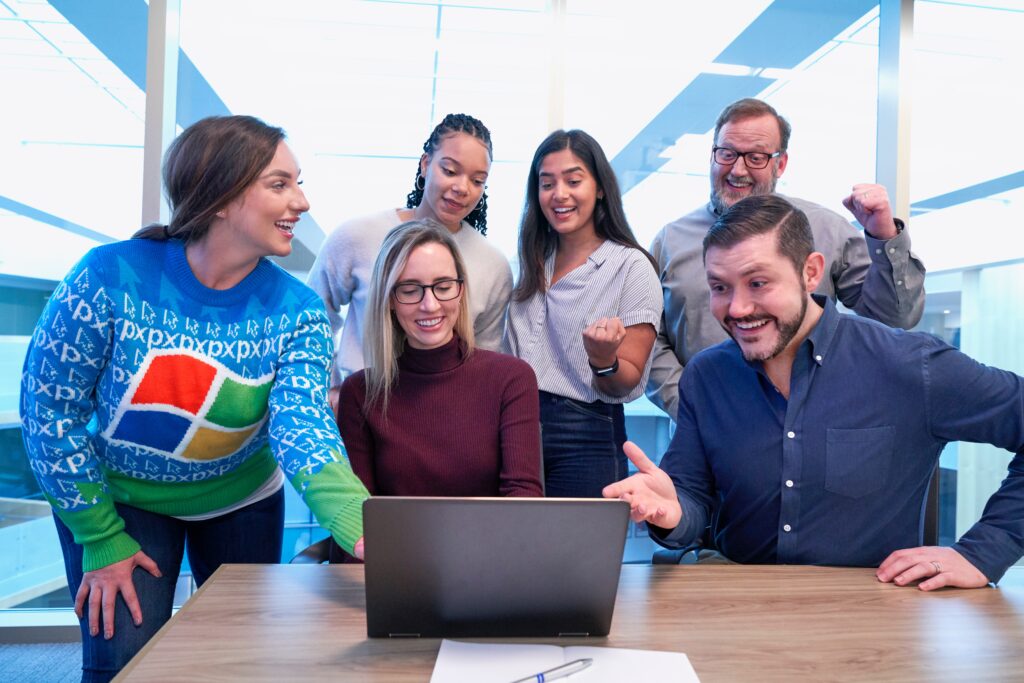 Benefits of cross-cultural exchange
The importance of cross-cultural exchange lies in the diverse ideas that people of different nationalities bring to the table. Foreign workers bring experiences and ideas from their home countries, which creates entirely new perspectives and solutions.
For example, new employees from the United States may be able to propose new marketing strategies to the company, as cutting-edge marketing is incorporated into business in the United States. In addition, engineers from India, where there are many talented engineers, will be able to teach you new programming techniques to make software development more efficient and ways to increase productivity while reducing costs.
New possibilities opened up by cross-cultural exchange
The knowledge and skills of foreign workers brought up by different cultures open up new possibilities in many aspects of your company. For example, feedback from different perspectives may lead to product improvements or help capture new needs in international markets, such as allowing foreign workers to trade in their home countries. Furthermore, by promoting cross-cultural exchange, the company as a whole will become more flexible in its thinking.
The value of cultural differences
By working alongside foreign workers, Japanese employees can also learn about the values ​​and approaches of different cultures and incorporate them into their work. For example, Japanese teams may be very strict with deadlines, while American staff may value flexible scheduling. By understanding these differences and leveraging each other's strengths, we can work more efficiently and creatively. When a new foreigner joins your team, it's important to provide opportunities to learn about their culture and areas of expertise.
Success stories of cross-cultural exchange
An example of successful cross-cultural exchange is when a designer from France shared his country's design philosophy with his team, providing new inspiration. This kind of interaction means more than just the foreigner being part of the team, it means they are key contributors and working together towards a common goal.
For example, a Japanese technology company offers its employees a training program to promote cross-cultural exchange, and celebrates national holidays in different countries to deepen communication within the company. These initiatives have particularly influenced designers from diverse cultural backgrounds, inspiring their creativity and enabling them to play key roles in product development.
Changes due to cross-cultural exchange
By actively promoting cross-cultural exchange in this way, workplaces can encourage open communication and foster a culture of mutual support. This allows employees from different cultural backgrounds to understand each other's strengths and work together as a team. Through this process, foreign employees who have recently arrived in Japan will be able to quickly acclimate to the team and make significant contributions in their areas of expertise.
Importance of new employee programs (starting learning and growing together)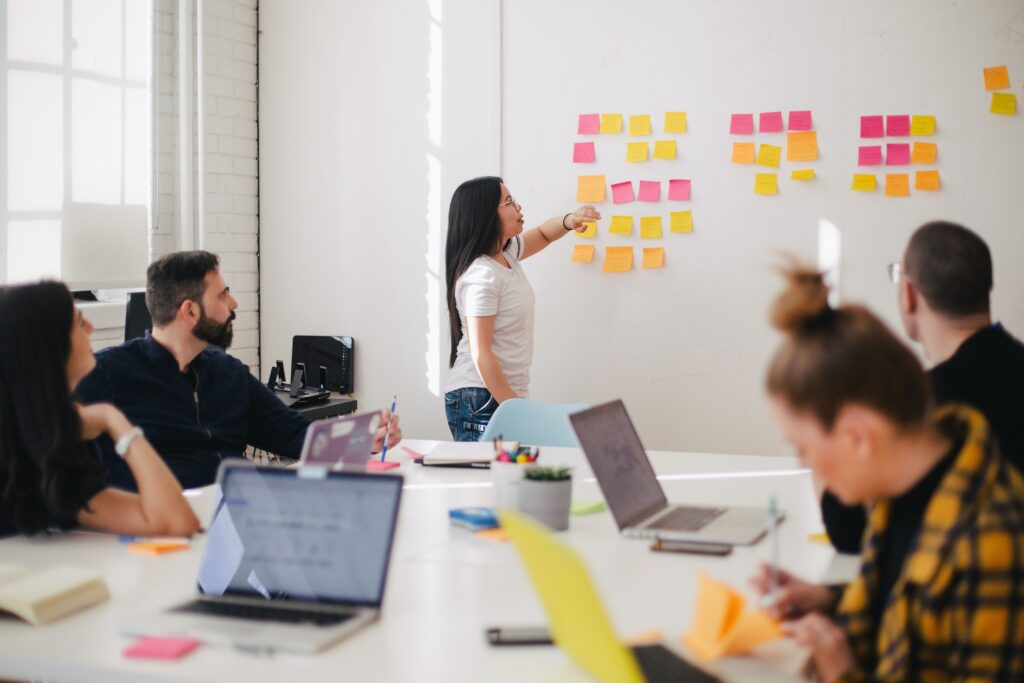 What is the new employee program?
We will explain the importance of easy-to-understand and friendly training programs so that staff from different cultures who are newly joining Japanese companies can quickly become familiar with the new environment and become active members of the company. No matter how experienced a professional you are, starting your first job is often unexpected and takes time to get used to.
That's why it's so important to provide them with solid support from the very first step, so they can integrate smoothly into their new workplace.
This new employee training program is designed to help new employees gain a deep understanding of the company's culture, gain a solid understanding of their role, build strong relationships with teammates, and learn how to get the job done. .
Through the training, you will learn the flow of work experientially using examples of projects that match actual work. You will also have the opportunity to understand and practice the importance of teamwork by conducting team-building activities that encourage collaboration with colleagues. Furthermore, through sessions about the company's direction and vision, we will think together and share how this affects our daily work.
Improve cross-cultural communication skills
The most important aspect of new employee training programs for foreigners is work that improves cross-cultural communication skills.
By learning how to communicate effectively with co-workers from different cultural backgrounds, new employees can quickly learn the company's values ​​and build a supportive team. Also, Cross-cultural counselor certification courseWe also recommend using .
Examples of work that improves intercultural communication skills
Support Japanese study

We create special classes for foreign staff to learn new languages, including Japanese. At this time, if the Japanese language levels are too different, it will be difficult to have a conversation, so take a test in advance and form groups of people with similar levels.



Hold a cultural exchange event

We will hold events where you can enjoy learning about Japanese culture and activities that introduce different cultures. By setting up an opportunity to introduce the cuisine of your home country, you can have fun learning about cultural differences.



do a role play

Practice speaking well by reenacting meetings and everyday conversation situations. Mainly, prepare phrases and situations that are often used in actual work, such as conversations in conference rooms and reporting daily reports.



Establish a mentor system

Foreigners who are accustomed to Japanese work culture act as mentors and help new foreign staff members deal with their daily lives and resolve small questions and problems they may encounter while working. Proper support for new foreign workers is the foundation for ensuring that they share your company's values ​​and are able to contribute as part of your team. Providing thorough training upon joining the company will be an important start for both new employees and the company to learn from each other and grow.
Team exchange of ideas that transcends cultural barriers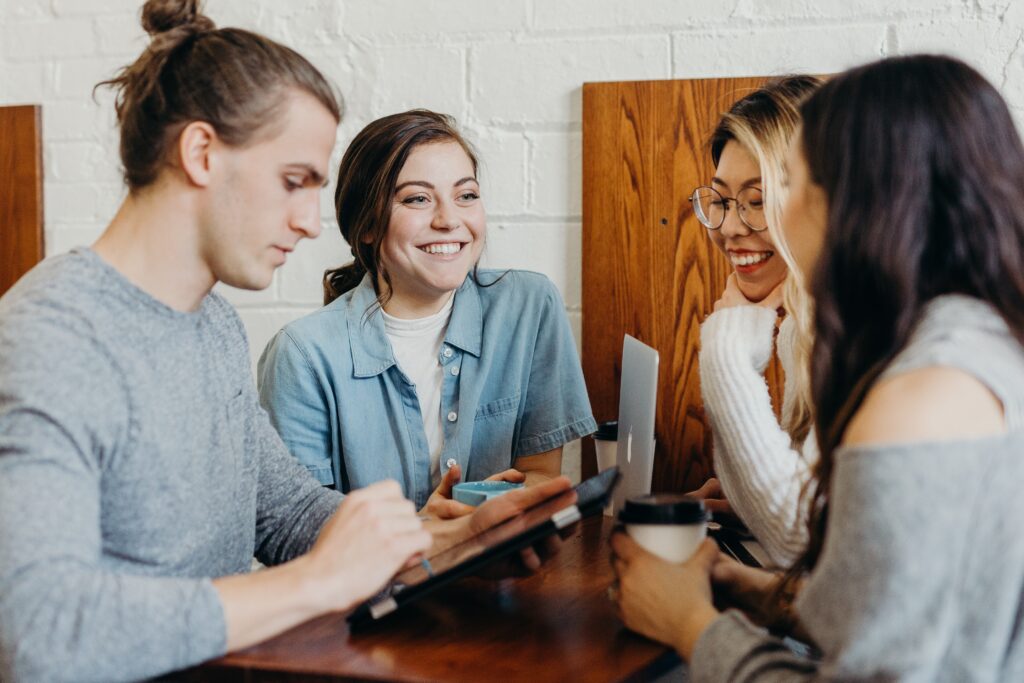 Tips for building trust when working together
In order to successfully form a cross-cultural team, it is essential to create an effective forum for the exchange of ideas. This is the basis for building understanding and trust among team members and turning cultural differences into strength. However, Japanese companies that accept foreign workers with different cultural backgrounds need to be careful when utilizing this "exchange of opinions" for teamwork.
Communication beyond words
For example, in the Japanese business environment there is a tendency to avoid direct denial. On the other hand, direct feedback is common in American workplaces. Additionally, communication styles in Scandinavian countries emphasize openness and consensus, while high-context communication is common in Indian and Middle Eastern cultures.
As you can see, different regions and cultures have their own communication styles, and it is important to read not only words but also nonverbal cues and context. Understanding and respecting these differences can facilitate cross-cultural communication.
Listen to all stakeholders
To encourage feedback from the quieter members of the team, we share their opinions with the entire team by conducting a survey before the discussion and bringing it up as an agenda item.
For example, questions about specific projects and work environments may be included in the survey, such as "What do you think is most important about this week's project?" or "Is there anything you would like to see improved at work?" It's a good idea to allow people to share their opinions.
take time to build consensus
When a project team at a multinational company is struggling with developing a product that complies with the laws and regulations of each country, they hold multiple meetings with members familiar with each country's regulations to arrive at the optimal solution. It is effective to take time to do so.
provide the right environment
In today's world where remote work is becoming mainstream, choosing an online meeting tool is important. Platforms like Zoom and Microsoft Teams make it easy for team members to connect and exchange ideas face-to-face from anywhere in the world. The benefits of these tools include the flexibility to allow members in different time zones to participate, the ability to visually share nonverbal communication such as facial expressions and gestures, and the ability to ask immediate feedback and questions. is.
You can also deepen understanding by sharing important points in text or by sharing the summary of the meeting later. Additionally, it may be helpful to record the video conference so that absent members can review it later. These tools enable effective cross-cultural exchange even in remote environments.
Examples of companies introducing "opinion exchange" to form cross-cultural teams
Let's take a look at some examples of companies implementing "opinion exchange" in a practical way.
[Google]

Google uses Googlegeist, a platform where employees can freely share their opinions. The platform allows employees to anonymously provide feedback on workplace environments and policies, allowing Google to analyze this data and derive specific improvements to foster dialogue and collaboration within cross-cultural teams. I am. This initiative allows us to deepen mutual understanding across language and cultural barriers, turning our team's diversity into a strength.



【 Toyota 】

At Toyota, we foster a culture in which all employees can openly exchange opinions through our corporate culture known as the Toyota Way. Exchange of opinions during morning meetings and improvement activities strengthens trust and collaboration within the team. In particular, in cross-cultural communication, being aware of language barriers and cultural differences and respecting different perspectives leads to the creation of innovative ideas and problem-solving.



[HSBC (Hong Kong and Shanghai Banking Corporation)]

At HSBC, we place great emphasis on improving cross-cultural communication skills. Through training and workshops, staff from different nationalities learn how to understand cultural differences and respect each other's opinions. This facilitates the exchange of ideas within the team, enables more effective collaboration, and provides an environment where employees from diverse backgrounds can learn from each other and grow together.
In order to enhance teamwork through such effective exchange of ideas, it is important to understand and respect language and cultural differences. It is also necessary to create an environment where everyone can feel free to participate. Through these efforts, teams can overcome barriers between members from different cultural backgrounds and improve overall team performance.
Learning about cross-cultural rules from MIKI HOUSE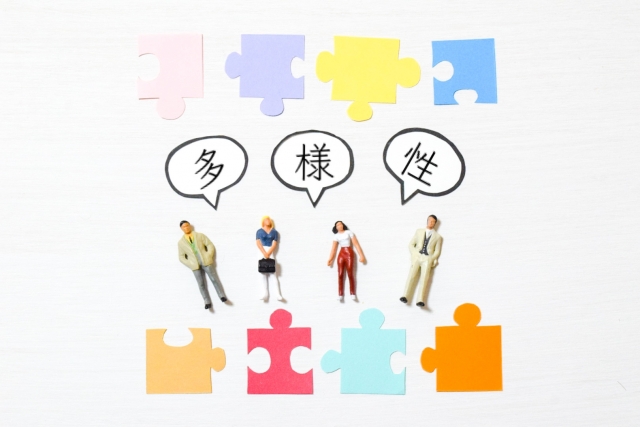 What is MIKI HOUSE?
MIKI HOUSE is a Japanese apparel brand that has been in business for over 50 years and provides high quality children's clothing. They emphasize products that are timeless and can be used for a long time, and are actively expanding into overseas markets such as China. In particular, as the number of Chinese tourists increased, attention was focused on the differences in customer service needs between Japanese and Chinese people, and we actively hired Chinese staff to strengthen multicultural teamwork. However, as cross-cultural coordination became necessary, we introduced initiatives to increase cross-cultural understanding among staff.
Making rules for diversity at MIKI HOUSE
As part of this cross-cultural adjustment, MIKI HOUSE has appointed a "Cross Culture Coordinator (CCC)" to further deepen cross-cultural understanding among staff and focus on creating a better nurturing environment. The role of the CCC is important to facilitate communication between staff from different cultural backgrounds and to understand cross-cultural differences. At CCC, you will learn the theory and practice of cross-cultural understanding, clarify cultural differences and misunderstandings that occur in the actual workplace, and search for solutions. Furthermore, MIKI HOUSE uses a "problem resolution sheet" to visualize workplace problems and devise solutions. Through these efforts, cross-cultural understanding and respect lead to improved business performance.
Results of MIKI HOUSE's diversity efforts
Miki House's improvements through cross-cultural communication and rule-making have yielded great results. For example, implementing CCC has significantly reduced misunderstandings between Chinese and Japanese staff, allowing for smoother communication, increasing team productivity and customer satisfaction. Additionally, by using the Troubleshooting Sheet, small problems in the workplace can now be discovered early and dealt with quickly.
Furthermore, deepening cross-cultural understanding generates new perspectives and ideas, leading to product innovation and service improvements. In particular, improvements in the way we interact with Chinese customers have resulted in significant results, including an increase in sales in the Chinese market. These efforts have enabled MIKI HOUSE to strengthen its competitiveness in international markets and increase its ability to serve a multicultural customer base.
summary
How was that?
There are many barriers to building a team with different cultures, but as the number of foreign workers increases, teams can achieve good results by understanding and respecting each other and accepting diversity. Masu.
In order to incorporate diversity, it is necessary to recognize differences in race, gender, age, religion, values, disability, etc., including foreign workers, and aim for coexistence within the organization. In this way, teams can achieve further growth by overcoming cross-cultural barriers.
Also, if you are thinking of hiring foreigners, please seeCalima!"or"Foreign recruitment support PRO" is recommended, so please check it out.
---
We at "Goandup" will continue our activities to convey the charms of Japan to the world.
If you found this article helpful or enjoyed it, please support us by supporting our operations.
We would appreciate it if you could donate any amount using the PayPal link below.
▶️ paypal.me/goandup
---