The first step in hiring foreigners: Everything about visa application
This site uses an affiliate program to promote products.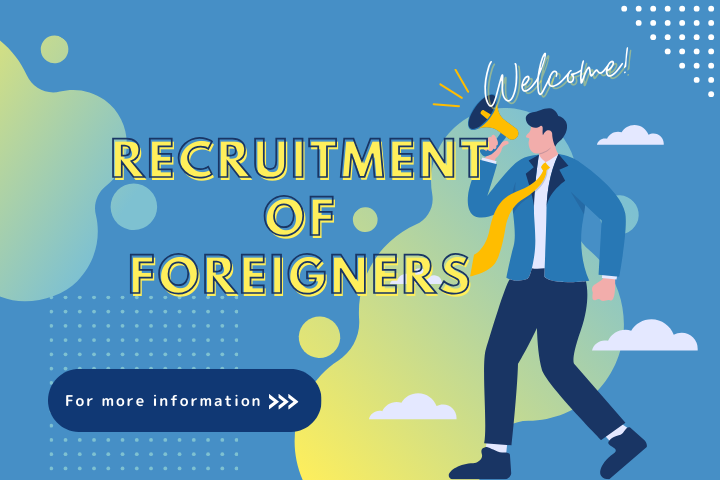 Understanding exactly how to obtain a visa is essential to attracting talent from overseas. Companies can smoothly hire and manage foreign workers by getting the information they need to know, from different visa types to application procedures, required documents, and common problems and their solutions. It will look like this.
In this article, we will explain in detail the visa application procedures necessary for companies to hire foreign workers and the process.
The first step to building a diverse team: Understanding visa applications for foreign employees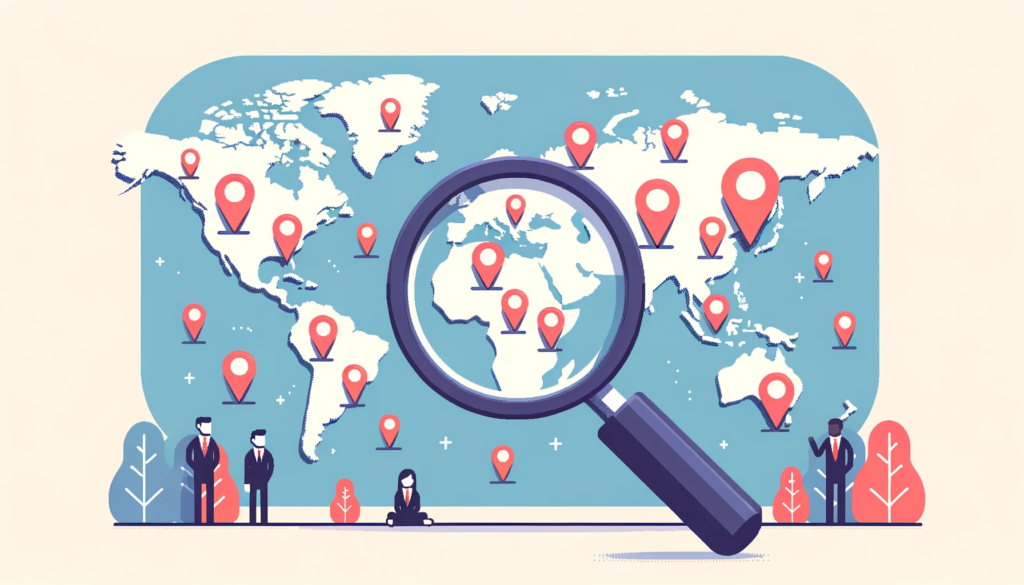 For companies considering hiring foreigners, the first thing they need to understand is the visa application process. This is an important step in building a diverse team. Now, let's take a closer look at visa applications for foreign employees.
Visa types and selection
Visa application is a necessary procedure for companies to hire foreign workers, and different laws and regulations apply depending on each country and region. Therefore, before hiring a foreign national, it is important to understand and select the appropriate visa type according to the individual's individual circumstances.
Introduction to major visa types
Technical/Specialist in Humanities/International Business Visa (Technical Visa, Abbreviation: Engineer Visa, Ingenia Visa)

Target occupations: engineers, researchers, educators, etc.
Characteristics: A visa for foreigners with specialized knowledge in a specific job or field.
Requirements: Requires appropriate specialized skills and experience.

Specified activity visa

Target occupations: A wide range of occupations such as planning/management work, management, etc.
Features: This visa allows foreigners to engage in a wide range of work, and is used for multiple purposes by companies.
Conditions: An employment contract with a Japanese company is required.

Highly skilled professional visa (abbreviation: highly skilled professional visa)

Target job type: Foreigners with highly specialized skills
Features: This visa is for accepting foreigners with advanced skills and specialized knowledge. It is based on a points system.
Conditions: You must earn a certain number of points and sign an employment contract in the relevant job category.

International student visa

Target: International students enrolled in Japanese universities and vocational schools
Features: This is a visa for international students to work part-time as foreign workers while focusing on their studies.
Requirements: Must be enrolled in school and prioritize academics.

permanent resident visa

Target: Foreigners with permanent residence in Japan
Features: Foreigners with permanent resident status can work in Japan without obtaining a work visa.

Other visas

Japan has various visas for specific occupations and conditions. This includes dependent visas, entrepreneur visas, international exchange activity visas from specific countries and regions, etc.
It can take several months from application to approval, and annual issuance quotas are limited. Therefore, companies are required to plan in advance.
Employee own visa application
On the other hand, in some cases, foreign workers themselves handle the visa application process. This is mainly seen in self-investor visas and permanent resident visas, which allow you to work without sponsorship from a company if you meet certain requirements. Even in such cases, it is important for companies to understand the types of visas and restrictions that foreign workers have.
Complexity of visa application and consultation with experts
It is also important to note that applying for a visa is not a simple procedure. You will need to go through many steps, from document creation and submission to interviews, and if there is an error in your application, there is a possibility that your application will be rejected. Therefore, we recommend that you consult with an immigration lawyer with specialized knowledge. In addition, companies considering hiring foreign workers should Foreign recruitment support PROYou can also get a free consultation.
The value of embracing diversity
Most important of all is the recognition that hiring foreign nationals brings new perspectives and ideas to the company, and is an extremely valuable initiative to ensure cultural diversity. It is also a company's social responsibility as an employer to support foreign employees' visa applications.
It is true that applying for a visa is time-consuming, but by understanding this and responding appropriately, you can form a diverse team and increase corporate value.
Successful Foreign Recruitment Strategies: How to Successfully Manage Visa Applications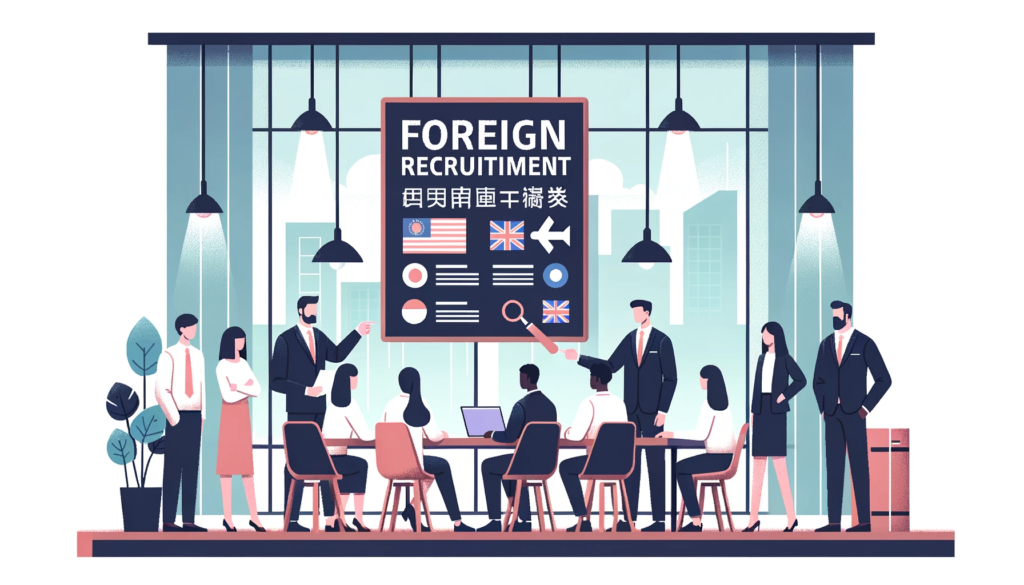 Foreign recruitment is becoming increasingly important in recruitment strategies as it brings a broad and diverse set of skills and perspectives to companies. However, the first hurdle when hiring foreign workers is applying for a visa. This is a complex and time-consuming process that is often perceived as difficult and difficult. That's why it's essential to understand how to properly manage your visa application and keep it running smoothly.
Choosing and understanding visa types
The first thing to understand when hiring a foreign national is what type of visa he/she has. This determines what types of jobs they can work in. For example, those with an "Engineer/Specialist in Humanities/International Services" visa can work in engineering or education-related jobs. The "Specified Activities" visa allows you to handle a wide range of tasks such as planning, administrative work, and management. In addition, these overseas human resources are Calima!You can search for it.
time management and planning
The next thing to consider is the expected time frame. Since the visa application process typically takes weeks to months, companies should incorporate this factor into their recruitment plans. Proper time management can help you avoid situations where new employees are unable to start work due to visa issues.
Cost considerations and budget management
Companies should also consider the costs incurred when applying for a visa. This includes application fees, attorney fees, and even immigration services fees. It's also important to anticipate these costs and plan to stay within your budget.
Utilization of external experts
Additionally, you may want to hire outside experts or lawyers to assist you throughout the visa application process. They stay up-to-date and quickly respond to regulatory changes and new legal requirements. As a result, companies can focus on their business with peace of mind and ensure smooth hiring and onboarding of foreign workers.
Improving diversity and competitiveness
While the process of foreign recruitment strategy certainly requires time and effort, it is also an important investment that brings diversity and new perspectives to your company and strengthens your global competitiveness. That's why proper management of visa applications is the first step in hiring foreigners and a guide to success beyond that.
Hiring foreigners in business: Notes and tips for visa application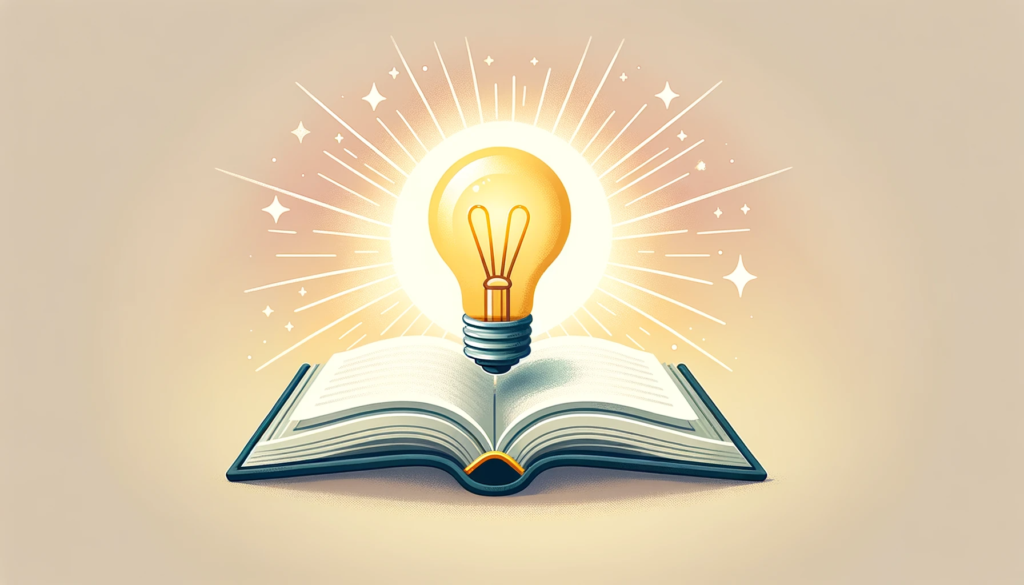 In this day and age, where diversity and globalization are becoming key business parameters, companies are recognizing the importance of hiring foreigners. However, the first step is to apply for a visa, which is a complicated procedure, and it may be difficult to keep up, especially in Japan, where laws and systems are updated frequently.
Appropriate procedures and legal compliance
The next important point is that the company itself must also go through appropriate procedures. Employment contracts and other documents must be properly prepared and submitted to the immigration authorities for approval. Additionally, employers are required to comply with the Labor Standards Act and the social insurance system.
time and planning
Additionally, visa applications can take time, so it's important to plan accordingly. Especially for new employees, it can take several months before they can actually start working.
Consider the language barrier
Also, don't forget that potential language barriers must be considered when hiring foreigners. This affects not only communication, but also understanding of laws and regulations. Therefore, it is important to have clear and easy-to-understand explanations and a support system in place. If you are worried about the language barrier with foreigners, [ICSA]is recommended.
Law revisions and information updates
Business is constantly changing, so companies themselves should keep up to date with information on legal revisions and new visa systems. This can be said to be an essential step for companies to successfully hire foreigners and expand their business by leveraging diverse human resources.
Applying for a visa is certainly a complicated process, but it's definitely the first step toward producing a valuable result: a diverse team. That's why we should focus our efforts on advance preparation and understanding, which will lead to success in hiring foreigners.
Visa application process for foreign recruitment: basic information and steps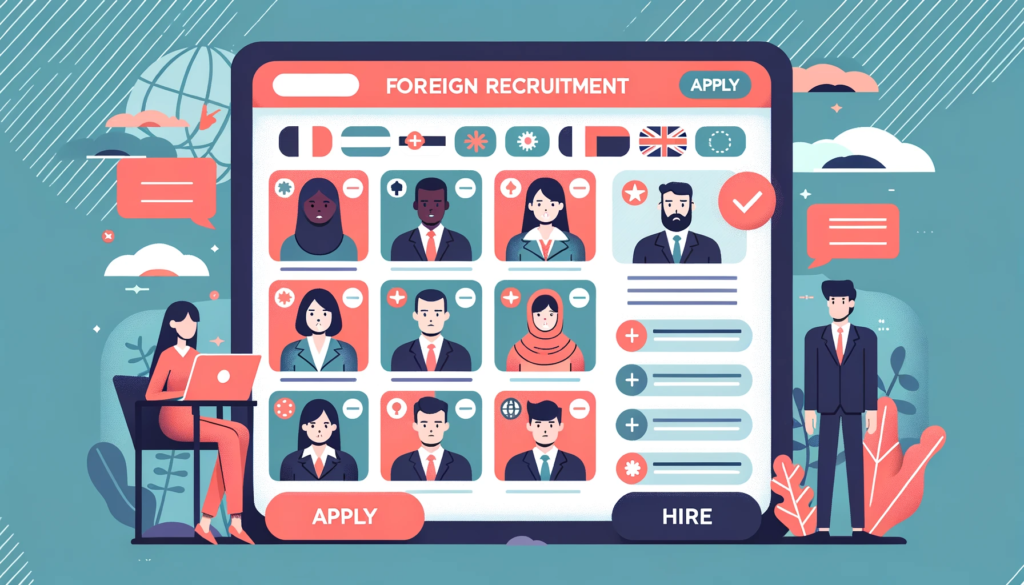 Recruiting foreign nationals has become an important way for many companies to expand their global horizons and leverage new talent. However, the first step, visa application, is truly uncharted territory, and many companies avoid it due to its complexity.
Basics of the visa application process
The visa application process differs from country to country, but it basically examines the job description and benefits offered by the company, as well as the foreign worker's qualifications and experience. These will be rigorously evaluated by the relevant immigration authorities and ministries. Therefore, it is very important that you provide accurate and specific information from the beginning and that all documents are properly prepared.
Two steps of visa application
The visa application process consists of two main steps. The first step is to obtain a "work permit" or "certificate of work qualification." This proves that a company is eligible to hire foreign workers, and the application requires detailed information about the company, job description, including working conditions, salary, etc.
Next, in the second step, you will apply for a "work visa". This is issued to individual foreign workers and allows them to legally work in the country. At this time, the documents to be submitted are personal information such as the worker's own passport, photo, and resume, as well as the work permit or work qualification certificate obtained earlier.
The above is the general flow of the visa application process. However, these are standard procedures; the specific procedures and required documents vary by country/region and by visa type. Therefore, to avoid confusion and misunderstandings, we recommend that you consider consulting with an expert or using specialized services.
Importance of visa application
Finally, I would like to emphasize that a visa application is more than just a formality. It is an act that shows a company's intention to employ foreign workers fairly and ethically, and this attitude has a direct impact on its credibility with business partners and customers in the future and its corporate value. Therefore, understanding and implementing the proper visa application process is the first step towards globalizing your company.
summary
As the first step in hiring foreigners, visa application is an important process that requires accurate information and understanding for both companies and candidates. It is necessary to understand the type of visa, application method, required documents, procedure time, etc. in advance, and take appropriate preparations and measures. Also, laws and policies change frequently, so always check for the latest information. If these are done properly, the path to successful foreign recruitment will be paved.
---
We at "Goandup" will continue our activities to convey the charms of Japan to the world.
If you found this article helpful or enjoyed it, please support us by supporting our operations.
We would appreciate it if you could donate any amount using the PayPal link below.
▶️ paypal.me/goandup
---