Auto mechanic labor shortage | Can be solved by hiring foreigners! ?
This site uses an affiliate program to promote products.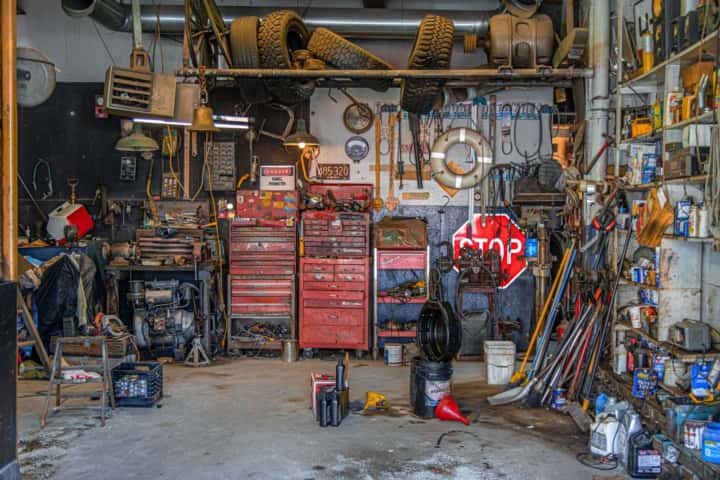 In rural areas, cars are said to be essential for daily life. However, currently there is a shortage of human resources to become car mechanics. There are various reasons for this, such as a declining birthrate and aging population, young people moving away from cars, and diversification of occupations, but hiring foreigners may be able to solve the problem of labor shortages in the field.
Also, if you are thinking about hiring foreigners, please check out the following articles.
Points to note when hiring foreigners, and don't forget to enroll in employment insurance
Necessary preparations when hiring foreign workers
Decrease in the number of auto mechanics in Japan
the 2020 data of the automobile specific maintenance industry survey conducted annually by the Japan Automobile Maintenance Promotion Association (JASPA), the number of mechanics was 339,593, and the ratio of the number of mechanics to the number of maintenance personnel ( The mechanic ownership rate) is said to be 85.1%.
Also, the survey results include data on the number of mechanics since 2016, but the numbers have fluctuated. Data shows that the number of mechanics compared to the number of maintenance personnel is currently insufficient. There are also hurdles when acquiring qualifications and changing jobs, and the average age of mechanics is aging. It seems that young people's abandonment of cars is not limited to ownership.
Automobile maintenance occupations under the Foreign Technical Intern Training Program
As mentioned above, the shortage of human resources is a growing problem in the work of auto mechanics, but in 2016, auto maintenance business was added to the Foreign Technical Intern Training Program, making it possible to accept interns.
However, the chronic labor shortage remained unresolved, and in 2019, a new system for accepting foreign human resources, the ``Specific Skills System,'' was launched, and the automobile maintenance field was set as one of the fields in which it could be accepted.
This status of residence is an outline of the "Specified Skilled Worker No. 1 Visa", which is expected to utilize the skills already acquired in the sending country in the field.
Specific skill No. 1 visa overview:
| | |
| --- | --- |
| Period of stay | Upper limit: 5 years (updated every 1 year, 6 months or 4 months) |
| skill level | Confirmed by skill test "Automotive maintenance field specific skill evaluation test" (written + practical) or "Automotive mechanic skill certification test level 3" (written + practical) |
| Japanese language proficiency level | "The Japan Foundation Japanese Language Basic Test" or "Japanese Language Proficiency Test" (N4 or higher) |
| accompanying family | basically not accepted |
| Support from accepting organizations/registration support organizations | subject |
Unlike the apprenticeship system, the purpose of this system is to solve the shortage of human resources in Japan. Therefore, at the time of entry, test results are required to prove a certain level of Japanese language proficiency and ability regarding specific skills.
Regarding on-site acceptance of foreigners with specific skills and foreign technical intern trainees
If accepted with the above visa, the work content of the accepted foreigner at the site will be daily inspection and maintenance, periodic inspection and maintenance, and overhaul of automobiles based on the Road Transport Vehicle Act.
In addition, the duties and requirements of accepting organizations (automobile repair shops) include providing foreigners with explanations about life in Japan, supporting them in learning Japanese for daily life, and providing consultation and complaints from foreigners. ". Employment type will be full-time and direct employment.
Regarding the Foreign Technical Intern Training Program, it is important to note that only Technical Intern Training No. 1 is permitted for automobile mechanics, and the period of stay in Japan under this program alone is one year. There are no examination qualifications required upon entering Japan, but one of the conditions is to have experience in the same type of work as the technical intern training you will receive in Japan.
However, it seems that there are cases where a person obtains a Specified Skilled Worker No. 1 visa by passing an exam after entering the country under the technical intern training program, and stays in Japan for five years to work.
Current status of foreigners accepting specific skill No. 1 visas
According to the records of the Council for Specified Skills in the Automotive Maintenance Field, about 50% of foreigners accepted on Specified Skilled Worker visas pass the Automotive Maintenance Specific Skills Evaluation Test. Since the exam will be taken in Japanese and knowledge of technical terminology is required, day-to-day support in the field will be extremely important.
In addition, although acceptance of specific skill visas has just begun, the number of foreigners accepted into the auto repair industry seems to be sluggish due to the influence of the new coronavirus.
lastly
As mentioned above, a system for accepting foreigners has also been implemented in the auto repair industry.
The technical intern training system can only be accepted for one year, but foreigners recognized as having specific skills can be accepted for five years. Since it is necessary to pass an exam while staying in Japan, you will need not only technical support but also Japanese language support at the site.
reference
・Guidebook for accepting foreign technical interns in the automobile maintenance industry https://www.jaspa.or.jp/Portals/0/resources/jaspahp/user/expat/pdf/guide.pdf
・Implementation status of automobile maintenance field specific skill evaluation test https://www.mlit.go.jp/jidosha/content/001383219.pdf
・FY2020 7th Automobile Maintenance Field Specified Skills Council Minutes https://www.mlit.go.jp/jidosha/content/001383222.pdf
・Acceptance of foreigners in the automobile maintenance field (Residence status: Specified skill) https://www.mlit.go.jp/common/001282295.pdf
---
We at "Goandup" will continue our activities to convey the charms of Japan to the world.
If you found this article helpful or enjoyed it, please support us by supporting our operations.
We would appreciate it if you could donate any amount using the PayPal link below.
▶️ paypal.me/goandup
---